Sign Up To Receive Updates &
Also Get 2 FREE Chapters From the Book
Cheap Cabernet: The Book
Cheap Cabernet is beyond wonderful — it is wickedly funny, poignant, and smart. Mary Karr and Annie Lamott fans will find Cheap Cabernet laugh-out-loud hysterical — and heartbreaking.
"A wonderfully poignant memoir that will remind every woman to call her best friend right away."
—IRIS RAINER DART
author of Beaches
Buy The Book
About the Book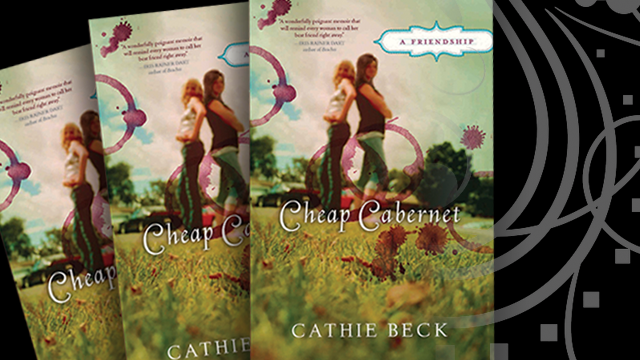 Movie based on Cathie Beck's poignant, best-selling memoir to film in 2017 DENVER, March 24, 2016 – With development underway, the feature film "Cheap Cabernet: A Friendship" has a new online presence: www.cheapcabernetthemovie.com.
Read More
Production to begin next year on film based on bestselling memoir by Cathie Beck DENVER – Main Man Films has signed on to produce a feature film based on the bestselling memoir "Cheap Cabernet: A Friendship" by Denver author Cathie Beck. Filming is expected to begin in 2017, with completion anticipated in 2018. To learn […]
Read More